Avocadospace
April 11, 2017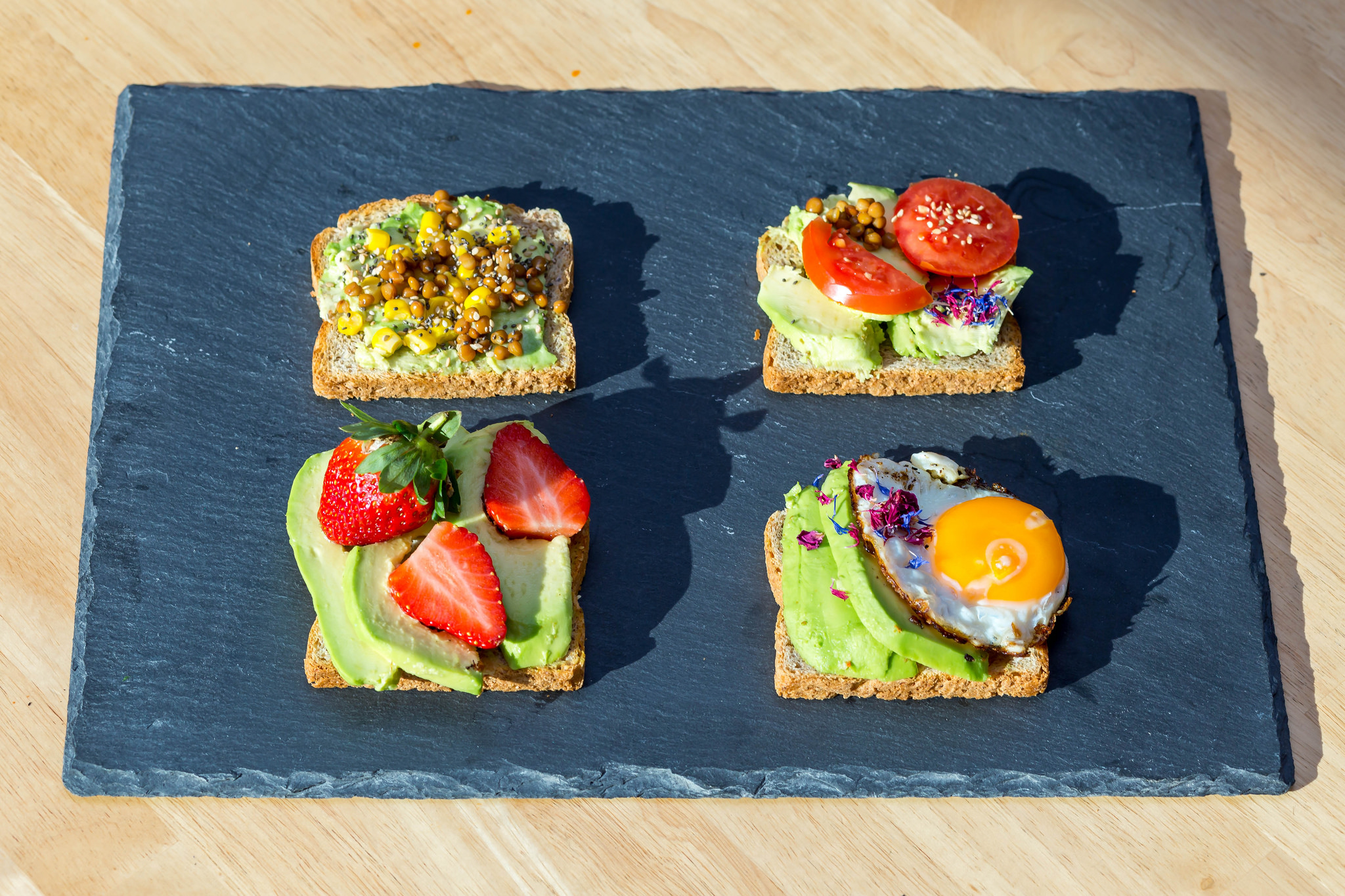 I'm writing this in 2017 and my writing, as with everything these days, is conditioned by the knowledge that anything we read, write, look at, or produce is—and will be—judged with an eye to contemporary politics. It becomes hard to see whether and how the current political climate leaves any room for art, and even more than art, for art criticism. One answer I found is in a remark made by art critic Roberta Smith at a lecture in 2009: "Everything around you can be analyzed in terms of its visual presence."
From red baseball caps with a line embroidered in white to drone photography and Google Street View as a way of exploring other places, everything is visual. And with digital technology, our image literacy is growingly complex, and increasingly necessary to assess the world around us. Writers trained in looking at art and engaging with its ideas can use these skills to read how power is asserted by visual means.
As culture loses its place in the eyes of the rulers, we can insist on its importance to build a system of resistance. We can learn from book and film reviews, restaurant criticism, and essays on dance and theater. To see the impact of bodies in space, or the economy of California, to find our way to books that would help us understand the current situation, and draw attention to those that are no longer useful to us.
Looking to criticism as an example means ensuring an engagement with its subject on a level that is dedicated both to describing the object of study as well as its resonance and socio-political implications; it means reading the dish, the film, the interior design, or the fiction we are being sold as part of an economic system that we can no longer ignore, because it's 2017.
Avocado toast
You could eat every meal for the rest of your life—breakfast, lunch, dinner—at a different restaurant in New York City. It's true: there are over 45,000 restaurants in New York. At the rate that places shut and new ones open, it would be impossible for any one person to sample them all, from the corner pizzeria to the Michelin starred spots, the old and famous, the new and trendy, the local and the one a friend has traveled for hours to try and prompts you to go with them next time.
Food culture in New York, as in many other Western cities, has exploded in terms of its distribution and appearance in daily life, as meals have shifted from being experiences to social currency in the form of Instagram posts. This has generated a new form of lifestyle critique of the "brunch generation," those who buy avocado toast and take uber back to rental flats in lieu of saving for a house, a future.
Avocado toast and brunch have become markers of this lifestyle, which generates much debate about the contemporary economy, a generational and geographical divide, and technology's omnipresence in our lives. A generation of avocado toast eaters have spiked up the cost of the fruit, creating deforestation in Mexico. Op-eds explain that small luxuries—poached eggs—are the aspirational commodities available at an age of economic uncertainty (see "what do you do when you can't afford to buy somewhere to live? Well, you decide to live"). And a visual reading by Kyle Chayka of the environments in which we eat these, whether at brunch on the weekend or Monday to Friday in a shared office space. He calls this AirSpace: a Silicon Valley–curated seamlessness that has defined a connected generation's idea of the world: "Craft beer and avocado toast. Reclaimed wood. Industrial lighting. Cortados. Fast internet." You can travel anywhere and never leave this homogeneity.
These visual tropes travel across the rest of America and the rest of the world, and they are meant to appeal to the sensibilities of a real-world class: the avocado toast eaters. For whom bars use mason jars for glasses and Edison bulbs hang from the ceiling, and whose preferences have been reduced to easily reproducible interiors, plates, and products. But outside of this standardization lies a world where, when criticized, a new class relation appears.
When Pete Wells' now-infamous 2012 review of Guy's American Kitchen & Bar was published (A reminder? "Guy Fieri, have you eaten at your new restaurant in Times Square? Have you pulled up one of the 500 seats at Guy's American Kitchen & Bar and ordered a meal? … Did panic grip your soul as you stared into the whirling hypno wheel of the menu, where adjectives and nouns spin in a crazy vortex?") Fieri, whose celebrity originates in a Food Network show called Diners, Drive-Ins, and Dives, made it a story of geographic disparity: The New York critic against the American chef.
Sounds familiar, right? Geography is political. And can be politicized. The assumption is of course that Wells works in AirSpace and Fieri in diners and dives, that Wells belongs at a wooden table under Edison light bulbs and Fieri at a drive-in. It's a struggle on appearance: on the ability to appropriate a folksy image versus a stuffy, city one (sounds familiar, right?). The review is the place where Wells can reject presumptions and reassert a common culture: "Or is it all an act? Is that why the kind of cooking you celebrate on television is treated with so little respect at Guy's American Kitchen & Bar?"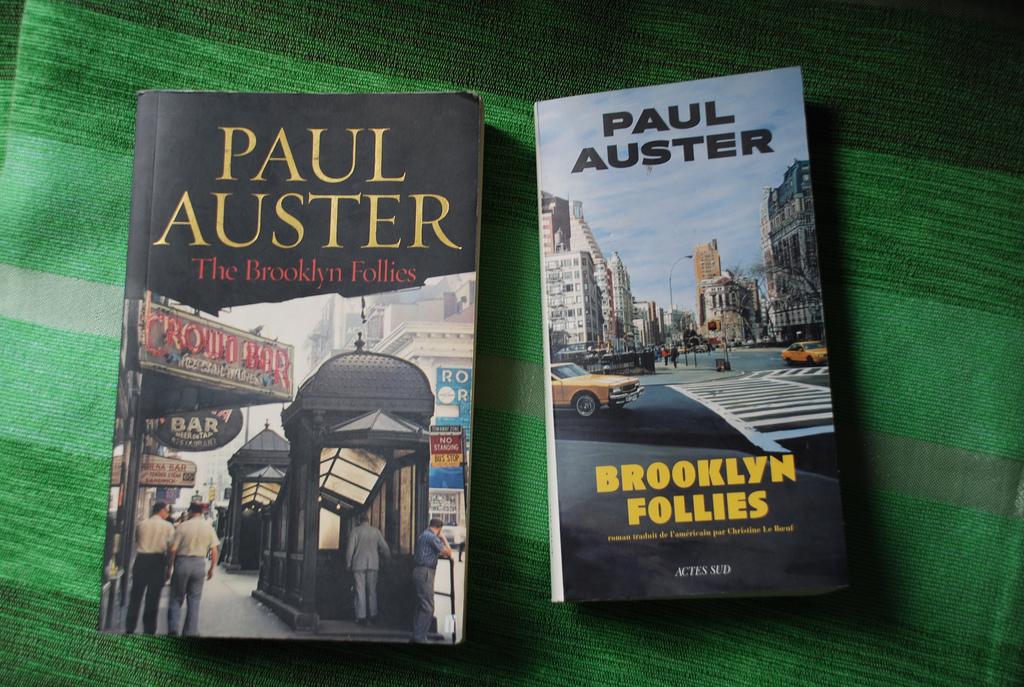 Paul Auster
A review of Paul Auster's 2009 novel Invisible begins with what the New Yorker's book critic James Wood calls l'eau d'Auster: a quick "unfair, but diligently so" emulation of an Auster plot. It includes a ten-year silence, a violent attack, a writer, an apartment in Brooklyn, and three different women in one paragraph. Wood, not always as unsympathetic (though always this uncompromising), has been called by n+1 The Last Critic (to be more precise: he was called that in n+1's first issue, in a classic kill-your-elders essay titled "Designated Haters," about the decline of the New Republic—actually a prophetic piece considering the magazine's collapse when it was bought by Facebook co-founder Chris Hughes in 2012) for his aesthetician's care for fiction's standards and conventions. But conventions can also be used against you.
Auster's writing, as Wood explains, is largely interested in Auster's writing. The main character is often a male writer or novelist, and the realism of the character's position (usually ensconced in grief over a deceased relative, as in Leviathan and The Book of Illusions) is upended by the cinematic situations in which they find themselves: in Invisible, the main character is a poet studying literature at Columbia, who mourns a dead brother and gets involved with an older professor whose character is basically taken out of a spy movie; in Music of Chance, the punishment for two ne'er-do-wells who lose their money at a poker game is to build a huge wall by hand, effectively imprisoning themselves. Wood takes offense with Auster for "doing nothing with cliché except use it," but there's also an offense with the simple fact of the popularity of such clichés—because it's a sign of complacency: a popular literature that never even scratches the surface of the status quo. Auster robs the cultural common of its received ideas and readers stand in line to get them back, enveloped in Austerian simplicity.
In a response to a review by Wood, novelist Jonathan Lethem cites "an American kind of 'realism' he routinely deplores." Two things catch my eye: both the idea of an American realism and the routine of deploring. Because what is a critic if not someone paying attention? Someone with a value and belief system that comes through in the way they read contemporary culture, and is reassessed as a prism through which to evaluate all cultural production? And what is "American realism" if not a worldview that normalizes hegemony? Today, it is one based on nostalgia, too.
The kind of writing Auster produces, the kind inflicted with ideas of an "old" Brooklyn as part of a popularization of tradition that is visible everywhere in culture: hear the Strokes' revivalist take on garage rock, a '00s band looking back to the '60s as a heyday of American music and cool—and think to when the "great" from making America so great again dates. It harks back to the 1950s (and its gender politics, too) or maybe the 1980s and the heyday of neoliberalism (though the decade is bookended by two major recessions).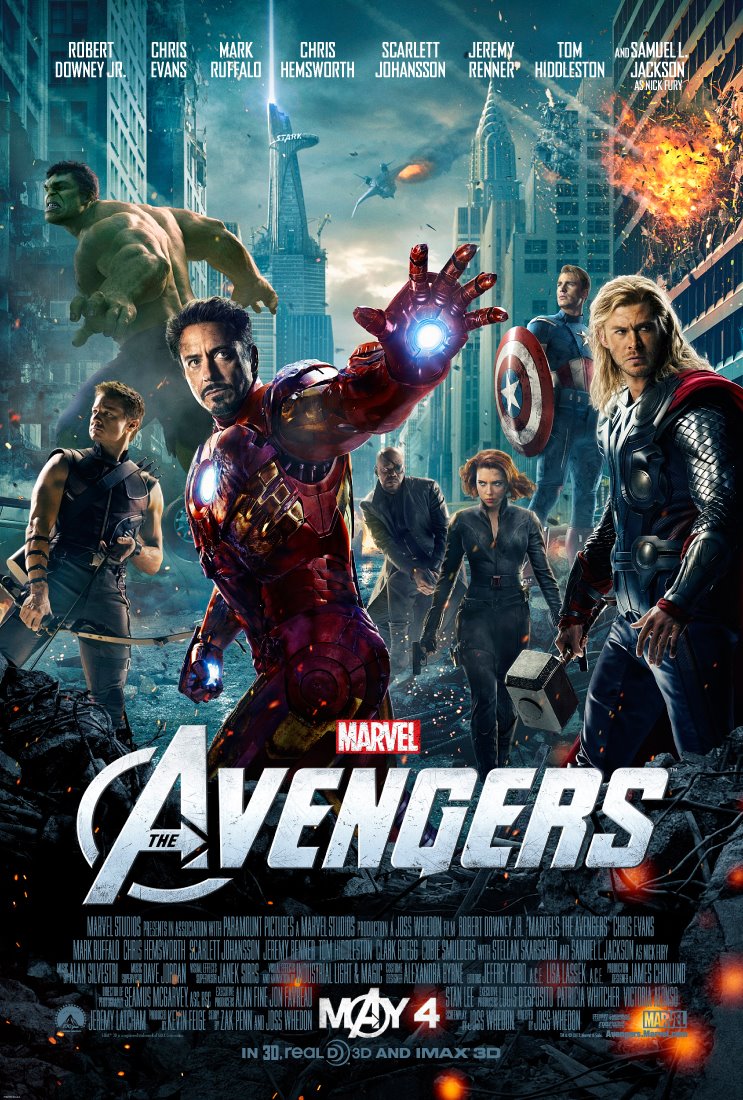 A giant ATM
Samuel L. Jackson to 6.5 million followers on Twitter: "#Avengers fans, NY Times critic AO Scott needs a new job! Let's help him find one! One he can ACTUALLY do!" In his review of The Avengers, Scott credits the film for its catchy dialogue, but berates the moment of superhero movies, their prequels and sequels. And then comes the real blow: "The secret of The Avengers is that it is a snappy little dialogue comedy dressed up as something else, that something else being a giant ATM for Marvel and its new studio overlords, the Walt Disney Company." The review wasn't wholly negative, what it really establishes is Scott's criticism not specifically of The Avengers but The Avengers as interchangeable with Spider Man, The Dark Knight and all other superheroes featured in the supergroup that is the Avengers (Iron Man, Captain America, et al.)
Just imagine being a film critic in 2017 (or 2012, when the above review was published). The amount of superhero movies you would have to watch! Or just sequels, prequels, and other parts of franchises. And of the ten most successful franchises in history (there's a Wikipedia entry), five currently have a film playing at the theaters. Marvel films now number fourteen, Harry Potter nine (though there are only seven books). The only series predating the 1990s is James Bond, saving grace at number four. This is the context which Scott is criticizing: the sequels and prequels, the franchising of cinema, the economic system that it creates.
Though it may hurt Samuel L. Jackson, whose career has veered between culture-defining roles ("Well, there's this passage I've got memorized that sort of fits this occasion. Ezekiel 25:17. The path of the righteous man is beset on all sides by the iniquities of the selfish and the tyranny of the evil men…") and Snakes on a Plane, Scott's review is significant not because it pans The Avengers at all, but for its takedown of Hollywood as the industry that defines the film. Its last line: "The price of entertainment is obedience."
The connection between avocado toast, the corner pizzeria, l'eau d'Auster, and Samuel L. Jackson? Taste. "For all criticism is based on that equation: knowledge + taste = meaningful judgment. The key word here is meaningful." This from Daniel Mendelsohn's New Yorker essay, "A Critic's Manifesto." Mendelsohn describes copies of the New Yorker arriving in the mail at the suburban Long Island house he grew up in, packed in brown paper imprinted with the word NEWSPAPER.
As a teen, Mendelsohn is excited by the idea of criticism: as a way of experience (reading as method of seeing Bobby Short sing at the Café Carlyle); as a lesson in taste. From Arlene Croce he learns to appreciate dance, from Pauline Kael how to write. He realizes that the films he was watching with his friends could be the subject of critical investigation. "If anything, you felt that their immense knowledge derived above all from their great love for the subject. I was raised by a scientist and a schoolteacher, and it was salutary for me to be reminded that authority could derive from passion, not pieces of paper."
There's a sweetness to his "from Long Island I read about New York" that seems quaint, outdated in the age of aggregators like Rotten Tomatoes and crowd criticism and Facebook. It also points out that taste is a matter of class and education. Criticism is a tool and that can sustain social hierarchies exactly by drawing attention to the avocado-toast-space, but it can also hopefully shake these by pointing out the giant ATMs; the absentee, part-owner chefs whose names loom large at the door; the writers content with rehashing, recreating, reviving.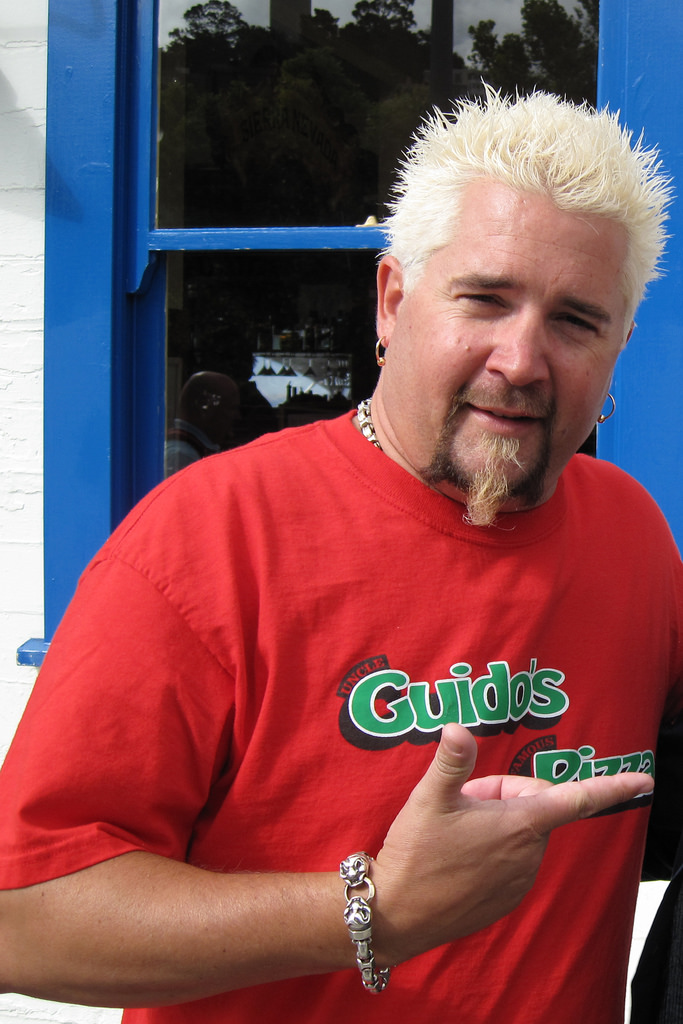 And the connection between taste and social hierarchies, avocado toast, Paul Auster, Guy Fieri, and giant ATMs? It's an idea of America. As an immigrant writing about America today, I'm writing with the memory of my father traveling to the States when I was a teen and bringing back Reebok shoes and Fruit of The Loom T-shirts. I'm writing with an engrained idea of possibility that was recounted to me as a child. I'm writing with newfound anxiety. I'm also writing in English. (Jennifer Allen, in a talk at the IMHE Contemporary Art Festival in Finland, reminds: "Before we decide how we talk about contemporary art, we usually decide that we're going to speak in English.")
The focus on America in this essay is an attempt to answer a tough personal question—why do what you do, especially at a time like this? Why and how can one work in art, essentially a luxury industry, and think of it as something that creates even the smallest possibility of change? The focus on New York in this essay is rooted in personal knowledge, but is also a way of thinking about culture and responsibility.
In 2015 the New York Times announced that its critics will no longer be able to review every film that screens in New York. A year later it scaled back its regional culture and food criticism. The paper has discussed its international ambitions and decreased local coverage across all its beats, including local news. If the local news and regional reviews are out, does that leave us only with the globalized, the celebrity-chef-endorsed, the Disney-produced, the translated-into-40-languages? Then call it giant ATMs and l'eau d'Auster and panic gripping the soul. And on the way, maybe make a claim for the local, for the text that can draw attention to—maybe even create—communities.
One of my editors at an art magazine told me recently she hasn't received a single piece in 2017 that does not somehow mention the political situation. It makes me think of Pete Wells, again: "The restaurant world has gone a little crazy lately. Other parts of the world were crazy a long time ago. This is why the Odeon has been hitting the spot for me these past few months. I go there to feel restored, to act sane for a while, and to finish my meal with a crème brûlée that's exactly what I expect."
There is the responsibility to mention the craziness, to frame all our experiences through its lens, but Wells also suggests that there is a comfort in the experience. The link between taste and ideology is deeply rooted, but it doesn't have to translate into a link between culture and the polarized, divided society we live in today. To have your crème brûlée and eat it too means to recognize the crazy, and to protest it in everything we do, and to know that this particular form of protest is work, a way of looking at the world, and of life itself. It's what we learn from criticism.