You Can Hear the Trajectory of Her Life
April 21, 2020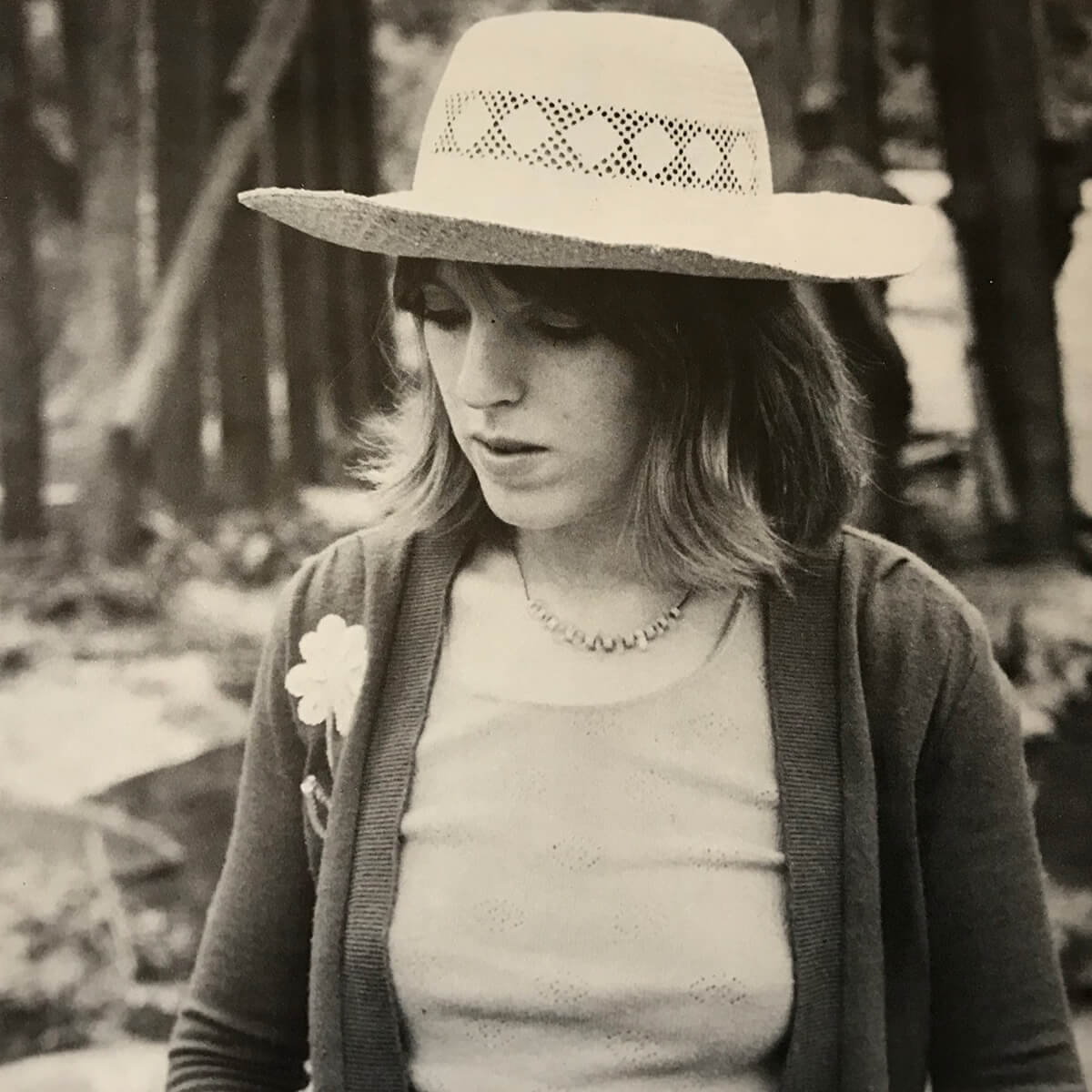 The first time I heard the music of Lucinda Williams was early January 1993. I was living at 37th and T Street in Washington, D.C., the Glover Park neighborhood north of Georgetown. A college friend who worked for Electra Records in New York sent me a grab bag of freebies: leftover media copies of CDs, press releases, various items that were lying around the office. Included in the package was a CD of Williams' album, Sweet Old World, which had been released a few months earlier.
At the time I had spent two years working as a House Ways and Means legislative assistant for a Democrat from Milwaukee. Before that I had a short-term job with the progressive Center on Budget and Policy Priorities. Now I was in limbo. My boss had lost his bid for the Senate and I was out of a job, receiving unemployment insurance, and waiting to hear from new jobs and graduate school applications.
Waiting for mail and waiting for phone calls was my routine. I watched a lot of TV—Thirtysomething reruns every day at nine a.m. and three p.m. on Lifetime, replays of basketball games on ESPN, and old movies. When my friend's package arrived I recorded the CDs onto cassettes and listened on my Sony Walkman during long winter walks in the city. When I returned home I'd check the light on my answering machine for messages. Usually it wasn't blinking.
Williams' voice on Sweet Old World, in general, and the second track, "Something About What Happens When We Talk," in particular, struck me immediately. In just a few words she sounded fragile and confident, delicate and bracing, audacious and subtly unhinged, sexy and haunting, like these first words from that song:
If I had my way
I'd be in your town
I might not stay
But at least I would have been around
In only 22 words, unanswerable questions arose. Why don't you have your way? How far away is this other person's town? Why can't you go there? If you made it there, why wouldn't you stay?
The stew of Williams' emotional effects in words and sounds conjured, for me, Billie Holiday, Patsy Cline and Neil Young. She blended those three.
After absorbing Sweet Old World over several days, I walked two miles down to the Tower Records at Foggy Bottom and picked up Williams' self-titled 1988 record, often known as "the white album" (indicating the predominant color of the cover), or "the Rough Trade record" (the album was released by the pioneering U.K. punk label bearing that name). Rawer and grittier than Sweet Old World, this record contained the myriad qualities described in my previous paragraphs in more concentrated forms, including a stunning cover of Howlin' Wolf's tune "I Asked for Water (He Gave Me Gasoline)."
*
Now, as I write this essay in 2020, I have spent about 35 hours over recent months interviewing Lucinda Williams, mostly in a hotel in Nashville where she and her husband (and manager and producer), Tom Overby, were living part-time while waiting to close on a house. I also met them in Chicago and New York. I've spent many hours chatting with Tom, too, and reading transcripts of around 100 hours of interviews that he has done with his wife (their first date was a Jason Molina show at a dive in Echo Park in 2005, back when she was living at the Safari Inn in Burbank). I also traveled to meet with Lucinda's sister, Karyn Williams, four years younger, at the home she shares with her husband north of Indianapolis.
Several elements of Williams' biography jump out to me. She lived with her family in twelve different towns before she was 18 years old (1953-1970). Those towns were, in order: Lake Charles, LA; Iowa, LA; Vicksburg, MS; Provo, UT; Jackson, MS; Macon, GA; Atlanta; Baton Rouge, LA; Santiago, Chile; Baton Rouge a second time; New Orleans; Mexico City; and Fayetteville, AR.
Like another child of the South, John Coltrane, both of Williams' grandfathers were ministers, one a fire-and-brimstone, conservative evangelical in Louisiana, and the other a liberal social democrat in Arkansas.
Her father, Miller Williams, came from progressive stock. He was first a scientist scrambling for teaching jobs before he became a poet scrambling, eventually settling into the English Department job at the University of Arkansas, where he taught and led the university press for decades. Miller listened to every sort of American music from Bessie Smith to Coltrane to Hank Williams.
Her mother, Lucille Fern Day Williams, was a pianist who loved the music of Judy Garland and Ray Charles. She was severely mentally ill, stemming from untold childhood traumas, and she suffered from alcoholism. She was in and out of mental hospitals and was generally not available to be the kind of anchor most mothers are expected to be. Miller Williams always told young "Cindy" (as Lucinda went by then) that it was not her mother's fault that she had this illness. In addition to her mental problems, Lucy was tormented by her inability to make a career as a piano player, often getting rid of the household piano out of frustration only to go out and get another one a few weeks later. Today, Lucinda says that many of her own traits that observers would call good traits—fierce intelligence, for one—came from her mother, who she compares to tortured poets Sylvia Plath and Anne Sexton.
Living with her family in Baton Rouge when she was 12 years old, Lucinda got her first guitar. Her teacher taught her to fingerpick, a technique she still uses today. From the start she explored a wide variety of American musical forms—blues, folk, country, and gospel, the music that was in the house. When she was in high school in New Orleans she began to find her own thing. Among the records that became her beacons were, Bob Dylan's Highway 61 Revisited (1965), the self-titled first album by The Doors (1967), Ode to Billie Joe by Bobbie Gentry (1967), Surrealistic Pillow by Jefferson Airplane (1967), and Everybody Knows this is Nowhere by Neil Young and Crazy Horse (1969).
*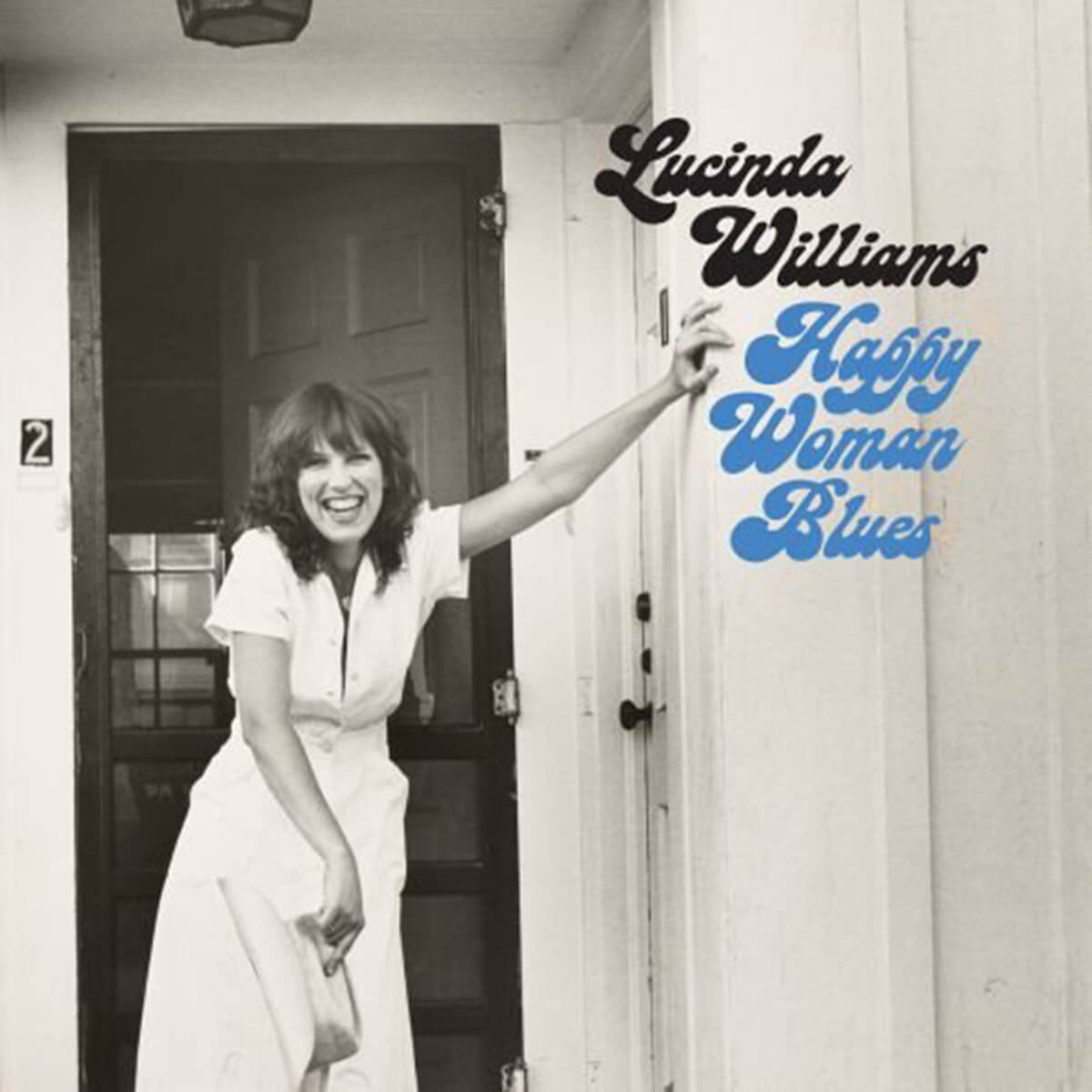 From this background emerged a singular career in American music. Dedication and perseverance and work ethic are signatures of Williams. She was 35 years old living near Silver Lake in Los Angeles when the success of her Rough Trade record allowed her to give up waiting tables and clerking at record stores. She was in her late 40s and living in Nashville when her three-record sequence—Car Wheels on a Gravel Road (1998), Essence (2000), and World Without Tears (2003)—made her a genre-breaking maverick selling out theaters.
I felt like I needed a woman to help me think about how to write about Williams' life and work. I reached out to the Brooklyn-based novelist Darcey Steinke after reading her extraordinary memoir of menopause. Much of her writing, regardless of form, explores sex and spirituality. Her father was also a minister and music is in her blood. For several years she was in a punk band and she was one of the last people to interview Kurt Cobain before he died (her Spin magazine portrait of him is a key part of the Cobain literature). Steinke has never met Williams but has been a close listener for many years. She told me:
Lucinda demonstrated how the power of heartbreak can be a fertile place for creativity for a woman. Her music is so honest and raw. It's often about female desire and emotion and she produces this pioneering work in a culture that has denigrated these kinds of expressions about desire and emotion from women. She voices her desires. It goes against how a woman is supposed to act. Sexual desire and emotional desire…the culture doesn't want to hear that from a woman. In that way I think her work sits alongside several works of literature by women including Bluets by Maggie Nelson, Days of Abandonment by Elena Ferrante, and anything by Mary Gaitskill. There's also a spiritual or religious quality to many of her songs, themes like atonement and incarnation, the divine in a human, like something from the Old Testament.
*
After my introduction to Williams' music in 1993 I followed her career closely, devouring her records, attending a half-dozen shows in places like Carrboro, NC in 1994 and Raleigh, NC and Portland, OR in 1999, and reading about her in periodicals. Her popularity grew after the 1998 release of Car Wheels on a Gravel Road, now considered one of the half dozen most influential records in the so-called Americana or alt-country genres (which her work actually eludes). When the June 5, 2000 issue of the New Yorker arrived at my home in Pittsboro, NC, I was thrilled to see in the table of contents a profile of Williams by Bill Buford, the magazine's powerful fiction editor. This was a new height for Williams, the most prime literary real estate in American periodicals.
My devotion to the New Yorker began in the 1980s when my public high school English teacher in Washington, NC, a coastal town of 10,000 people, (brilliantly) made us read the New Yorker's Talk of the Town section every week at the school's or town's library. Years later, after I became a writer and documentarian, New York City itself became a subject of my work and a second home, and I point to that high school reading experience as the beginning.
Over those years, though, I began to notice a flaw that repeats itself occasionally in the New Yorker's pages (nobody's perfect), especially in the profiles, which are sometimes more (and more clearly) about the writer than the subject. The results can still be fun to read, a souvenir of the writer's experience, a keepsake, but not a genuine exploration. When I taught Documentary Biography as the Lehman-Brady Joint Chair Visiting Professor in Documentary Studies and American Studies at UNC-Chapel Hill and Duke, years before I met Williams, I taught Buford's profile of her as how not to do it.
His 13,000-word piece contains less than 100 words attributed to Williams in quotes, despite him having visited her extensively in a variety of places, including her home in Nashville, even her bedroom, as he reveals to the reader early in the piece. The main point is apparently to demonstrate enviable access and fist-pumping cleverness. Mid-way through Buford writes:
I've been studying Lucinda Williams' face—a youthful face, soft skin, few wrinkles, a face so much younger-looking than her age that waspish peers whisper that she must have submitted it to the surgeon's nip and tuck. (She hasn't.) Its dominant quality is its changeableness. This is a face full of weather—or, maybe, more accurately, it's akin to a weather report, a forecast of the personality you're going to see next. Now, the two of us in her living room, in the evening (Williams is an early afternoon riser), her face is relaxed and expressive, and yields easily to a teasing, cackling laugh—a laugh that makes you feel appreciated and enjoyed.
This is self-concerned documentary writing meant to possess, not discover.
Twenty years later, in my second or third meeting with Williams, I asked her about this article. She shook her head in disgust and chuckled, and said, "You know, this was one of those articles." She paused, then went on:
I spent a lot of time with this man. I was living in Nashville. He came down from New York. I'd never heard of him but a lot of my father's friends in the literary world knew a lot about him. They said he was an important editor and writer at the New Yorker, you know. That's a big deal. They all said, 'This is important. Bill Buford's coming to write about you. This is huge for you.'
So the first night he was in town I took him to one of my favorite restaurants, the Tin Angel in the West End. You know, by now I'm excited about this meeting and I'm very grateful for interest from the New Yorker. So we sit down at the table—and, I mean, we have just met for the first time—and he orders a bottle of wine. The wine comes and they pull out the cork. He sniffs the cork, takes a swig of the wine and swishes it is his mouth, and then he tells the server it's not good wine, or something like that. He fucking sends it back! I'm embarrassed. I'm mortified. I mean, are you fucking kidding me? I had spent a lot of time waiting tables well into my thirties and I have the most respect for servers and staffers at restaurants and this was one of my favorite places and I knew everybody that worked there. I mean, the gall of this guy right off the bat.
Buford had done the thing that writers sometimes do, never intending to collaborate with their subject but instead writing a story of their own. He'd used the leverage of his platform to enter Williams' personal space, even reporting intimacies like her credit card being declined when they went shopping for music posters together in New Orleans, and didn't pay attention to anything she really cared about or said.
*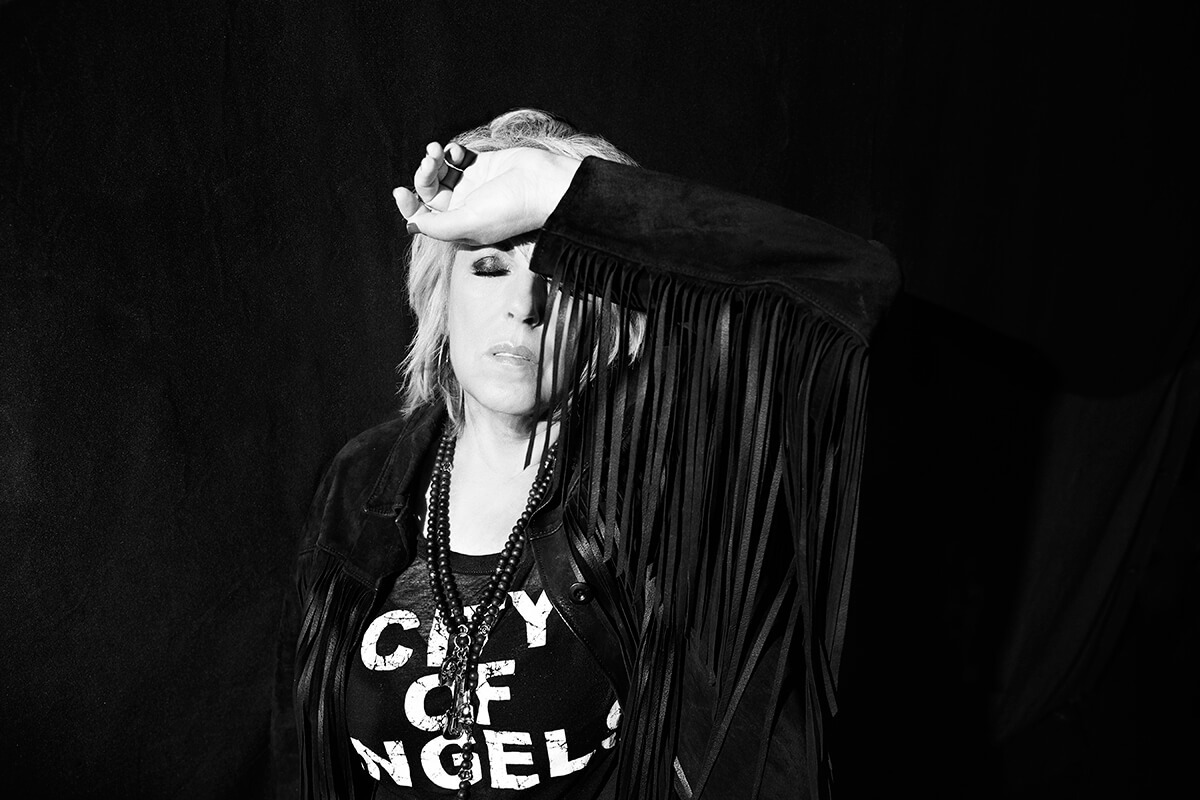 On the night of December 23, 2019, Williams, Overby, and their road manager, Travis Stephens, walked from the Bowery Hotel in New York City a block down to the Bowery Ballroom. Williams had only her acoustic guitar. She had been invited to participate in the Hanukkah series that is curated each year by Ira Kaplan and Georgia Hubley of Yo La Tengo. The room was at or above its capacity of 575 people. Williams played a one-hour solo acoustic set and then played three songs with Yo La Tengo.
The acclaimed Brooklyn-based experimental, multi-genre guitarist, Steve Gunn, who is 30 years younger than Williams, was inside the Bowery Ballroom that night. He tweeted that her set made him cry. He elaborated to me later:
The fragility of just her solo by herself, the way her voice filled the room, it was profound. It was a rare experience for me. You're present for a performance like this only a few times in your life really. Her set floored me. She showed a mix of fragility and strength that you absolutely can't show without living it. Her voice was like a voice from a different time. It's very rare. She's not delicate. She's a bit rough. But that felt like the way it was supposed to be. Her set took me to another place. She sang a song about her father's death ("If My Love Could Kill"). I lost my father to a debilitating disease. And this song made me cry. Every so often, but not very often, you can get reassured by people and what people do. The best kinds of reassurance are when you get blindsided by it. That's what happened to me that night. I needed it. I don't want to sound like a cliché, but she's so real. You can hear the trajectory of her life…it's all in her voice. She had the whole room in the palm of her hands. I usually don't feel compelled to express my feelings. I'm a private guy. But when you reached out to me I felt compelled to tell you this. I think that about half the audience, maybe three-fourths of the audience, were not familiar with her music. Everybody knew who she was but it didn't feel like everybody were huge fans like might be what happens at one of her shows. The energy from the audience poured out into the room. After the show I went home and listened to her album Happy Woman Blues and I realized that she's a true renegade, a real outlaw. She's outside of every convention.
Another listener in the room that night, a fan named Ariella, said that Williams' set was "something straight out of the Twin Peaks roadhouse," that mythical, shady haunt created by David Lynch, the headquarters of a prostitution and drug ring, where good and evil blended, the real and unreal, the saints and the sinners, where music is a magical elixir connecting it all and making it okay.
During the show Williams sang her song "Honey Bee," which contains lyrics Now I've got your honey all over my tummy, right after her song, "Get Right With God." She told the audience, "I don't know if people think I'm religious or crazy or what. It's like the old blues guys (she had played a Skip James cover earlier in the set) singing about God one minute and the next thing you know they are singing about squeezing my lemon until the juice comes out."
*
Today, at age 67, Williams remains artistically hungry. She never stops moving, working on new songs, new arrangements, and new collaborations. She sleeps in a room humidified with distilled water to protect her vocal chords and on days that she'll be singing, either in studio or on stage, she does not talk.
That night at the Bowery Ballroom she told the audience. "I can't wait for y'all to hear my new record. Most of it is rockin' and bluesy and grungy and raw. I'm excited about it." Privately, she said, "This is the rock record I always wanted to make."
The record, Good Souls, Better Angels (release date April 24, 2020) was made with Williams' longtime working band of Stuart Mathis on guitars, David Sutton on bass, and Butch Norton on drums, a trio that goes by Buick 6, named after the Dylan tune on Highway 61 Revisited. She and this band have played more than five hundred shows together over the last decade. This new album was recorded mostly live in the Nashville studio of Ray Kennedy, who also engineered Car Wheels on a Gravel Road.
One night I was invited over to the studio while Williams and Buick 6 were working with Kennedy and Overby. Driving up I wasn't sure I had arrived at the right place, a nondescript cinder-block warehouse in a banal area of town. Inside was a square room with 20-foot ceilings. If it weren't for the musical equipment, half-court basketball could be played in the space. Kennedy has dozens and dozens of vintage guitars, collector's items maintained in working condition, hanging on the four walls corner to corner. What I heard that night, the song "Big Rotator" in process, sounded at times more like The Stooges than the alt-country or Americana genres that usually get tagged on Williams. Buick 6 revealed a frisky, passionate power that belongs in a garage, a place where Williams has always wanted to dwell.
Later Williams told me: In certain ways I wish I could be more intellectually savvy, but I'm just not able to be as savvy as, say, Bob Dylan. I'm impressed by how he's channeled all these other songwriters and poets and novelists and playwrights into his music. I think that's one of the things that's made him so popular. I don't have that capability or that desire, really. All I can do is write about my feelings and the world's feelings.
Good Souls, Better Angels drips political and biblical images and themes against the backdrop of our current times. Like the cries of the Hebrew prophets who couldn't stand what they saw in the world around them, Williams' new record is a loud and timeless protest. The song, "Man Without a Soul," will be assumed to be about Donald Trump. But it also could be about one of the politicians and hypocrites of Florence that Dante excoriates in the first part of his Inferno. Sonically and spiritually, this record hearkens Neil Young's blistering 1990 album, Ragged Glory, produced during that questionable American period of deep economic recession and political ramp-up to the Persian Gulf War.
This album is a new document of Williams' unique and ongoing craft, the rock influences recalling her teenage years in New Orleans listening to The Doors, Jefferson Airplane, and Neil Young. Over the past thirty-five years no American songwriter and singer that I'm aware of has expressed their feelings with more honesty, intelligence and consistent originality than her. I asked her how she has been able to maintain her standards of quality and productivity over the decades. She responded:
That's a hard question to answer. I guess I would have to say, genetically, from my dad. He had that kind of drive and vision and everything up until Alzheimer's took him. I got my musical genes from my mother, but I have the work ethic of my father. He was very disciplined. He always carried index cards in his pocket with a pen. We could be anywhere and he'd think of something. He'd look like he was a mumbling, but he was thinking of something and he'd take a card out and he'd jot down something and put it back in his pocket. That's me. I'm my father's daughter. Tom could attest to that. He was around my dad enough before he passed away to see it, too.
I also think one of the main differences between me and other song writers is that I grew up around poets and novelists who kept writing late into their lives. There's this big myth in the music world that you've got to stay out there and be single and be suffering and be miserable in order to have material to write. But you can be suffering and miserable even if you're married and have kids. The point is that the world moves and changes around you and you keep moving forward, you keep figuring it out. After I met Tom and we got together and got engaged and then marriage—being together, him kind of gently encouraging me—I realized I needed to write about other subjects now. I can write about unrequited love in my sleep, you know? Girl meets boy, boy leaves girl 'blah blah blah.' But now I've got another challenge ahead of me and I found it liberating. You can see where I turned the corner—it was with the Blessed album (2011). I wrote that song "Blessed" and it became more about the human struggle than my specific personal struggle. I've always wanted to write all these songs like this, like Bob Dylan wrote like 'It's Alright, Ma, I'm Only Bleeding' or 'A Hard Rain's A-Gonna to Fall.' All those songs he used to write about politics and social issues. But those songs are hard to write, and hard to sing. There's been a whole big turning point for me and I'm excited about seeing where it goes.
I asked Darcey Steinke to listen to Good Souls Better Angels, with lyrics in hand, and let me know what came to her mind in thinking about the arc of Williams' career. A few weeks later I called her in her Brooklyn apartment where she was hunkered down with her husband during the COVID-19 pandemic. She told me:
This album has some of Lucinda's career-long qualities of the bruised and vulnerable mixed with strength. But it's different. There's been a movement from subjects of sexual desire and heartbreak to Good versus Evil. It feels like she is saying, this is my full self. It's more expansive. It offers a sweeping view of different forces in the universe. Evil is part of the system. This album asks, what is horror, what is darkness, what is uncanny, what is spooky. It's an admission that life has darkness in it. It's like a travelogue of darkness. Sometimes in darkness there's a sense of hope that shoots up through it. There's almost a psychedelic quality to some of the sounds coming from the guitars and percussion and the rawness and reverb of the overall sound. The writer Barry Hannah once told me that Jimi Hendrix was "blues with a helicopter." This record feels that way to me. It also reminds me a little bit of Dylan's Time Out of Mind and the song, "Not Dark Yet." But there's femininity, too. On this album Lucinda is almost like one of the sibyls from ancient Greek mythology, the prophetesses, the female oracles. There's also the aspect of the Crone Goddess, which in ancient mythology was the woman in the latter third of her life, the dark mother, or the dark moon. In our modern society there's so much emphasis on youth and beauty, but there can also be beauty and love in later stages of darkness and destruction and death. The Crone Goddess speaks to those later values. I feel like Lucinda is doing that now.
*
On poster board on my wall in my home office in Bloomington, Indiana, I have drawn a timeline of Williams' life and work. When Buford wrote his profile of her in 2000 she was 47 years old and had released five albums. He suggested, as a number of writers did around that time ("those articles"), that her perfectionism and moody obsessions were barriers to more prolific recording. "I'm wanting her to be normal," Buford admitted toward the end of his piece. "But Lucinda isn't 'normal'," he wrote.
Since then her rate of output has almost doubled, producing nine more albums in roughly the same span it took her to make her first five. And now she's created her most political and religious album. She doesn't believe she's a different person, though. As her line from the title song of her 2016 album The Ghosts of Highway 20 goes:
Who I am now, is who I was then
I knew somehow I'd come back again.